A good deed by the
Foundry Moto
guys this Friday, join 'em if you can:
David "Davey" Jacobs is a 14 year old boy who is into choppers/cars and is currently fighting Cancer at the Phoenix Children's Hospital.
Doctors say that David has less than a 20% survival rate and must get into
remission and would need a Bone marrow transplant to survive.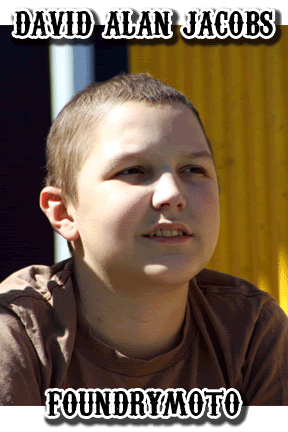 This coming Friday afternoon ( Time T.B.D.) Foundry Moto and Friends will be going down to visit Davey at the hospital where doctors will alllow Davey to come down in the parking lot to look and the bikes, take pics, and hang out with the guys.
Please spread the word and join Foundry this Friday on your bikes to help us lift Davey's spirits. We will post the time of our visit as soon as all is coordinated with the hospital
.