Good times, not lap times!
Join us in the beautiful foothills of the Mojave desert just outside Ridgecrest, CA for our annual Biltwell 100 Desert Race. All riders on all bikes are welcome and we've got a wide array of classes for old bikes, new bikes, expert racers and first-timers alike.
Where:
The Start/Finish area is in the Football Field OHV area off the 395 just south of Ridgecrest. All rider's meetings, awards presentations, vendors, etc will be at the stage area right off Dirt Diggers Road (same spot as the previous two years) Here's a map, but keep in mind, sometimes Google or Apple freaks out, so keep an eye out for Dirt Diggers Road off the 395, turn East on that and you'll see all the vehicles and pits set up about 1/4 mile in.
FRIDAY MARCH 31
Registration 4:00-8:00PM  (Registration tent near stage)
Merch Sales 4:00-8:00PM (Vendor row near stage)
SATURDAY APRIL 1
Late Registration 6:30-9:00AM (Registration tent near stage)
Steel Mill Coffee 7:00-10:00AM (Vendor row near stage)
Merch Sales 8:00-10:00AM (Vendor row near stage)
Mandatory Rider's Meeting 9:15AM (At stage)
Racers stage at Starting Line 9:30AM
Racing starts! 10:00AM
First Aid + Info 10:00-5:00PM (near stage, look for EZ-up with the big red cross)
Pits Close 3:00PM (If you cross the finish line after this time you will not be allowed back on the course)
Cold Course 4:00PM
Merch Sales 4:00-9:00PM (Vendor row near stage)
Tacos/Beer/Merch 5:00-10:00PM (Vendor row near stage)
Awards presentation 6:00PM (At stage)
SUNDAY APRIL 2
Coffee 7:00-10:00AM (Vendor row near stage)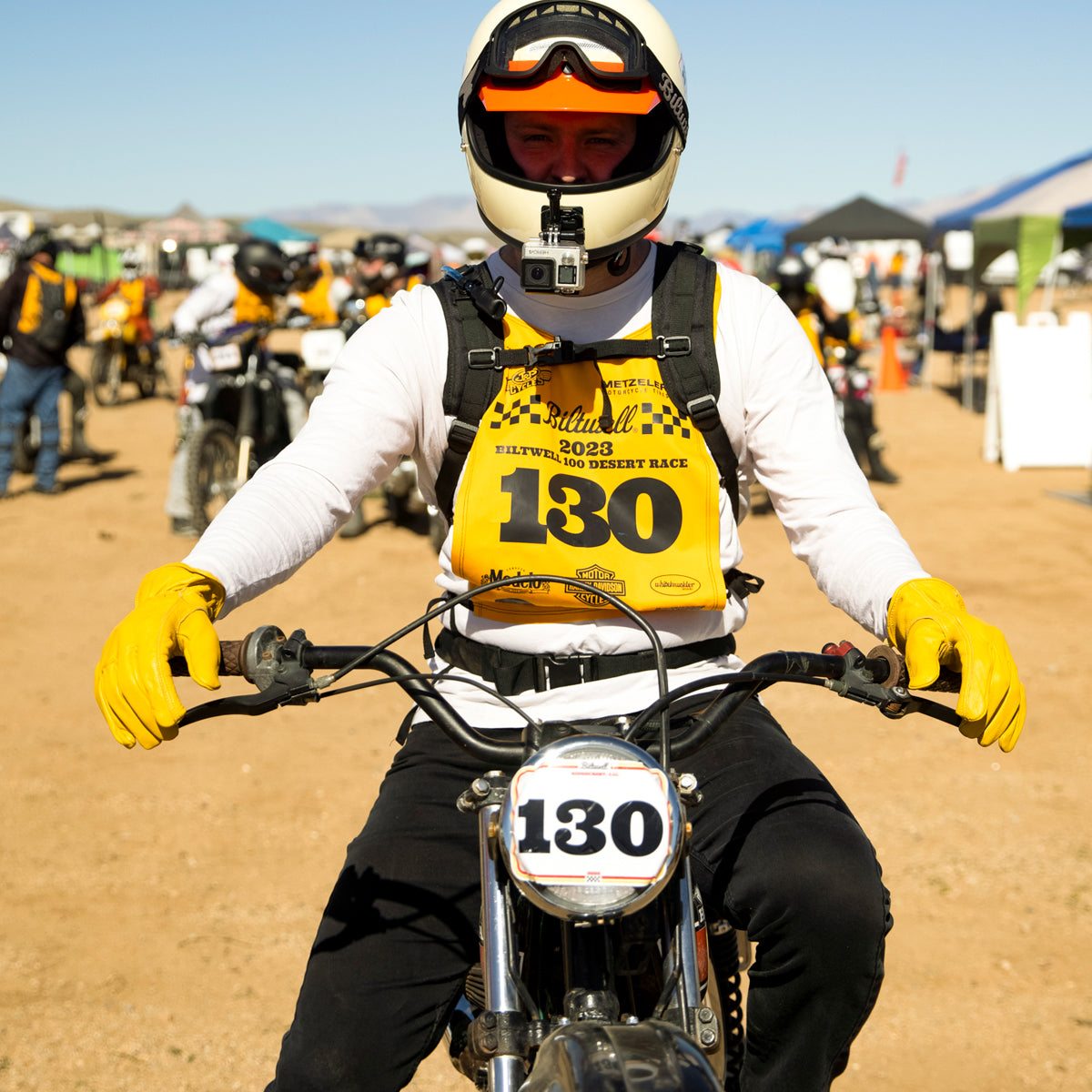 RACE NUMBERS
These will be handed out at registration and are really nice pre-printed graphics for each side and front number plate on any bike. Numbers are assigned randomly to speed up the registration process.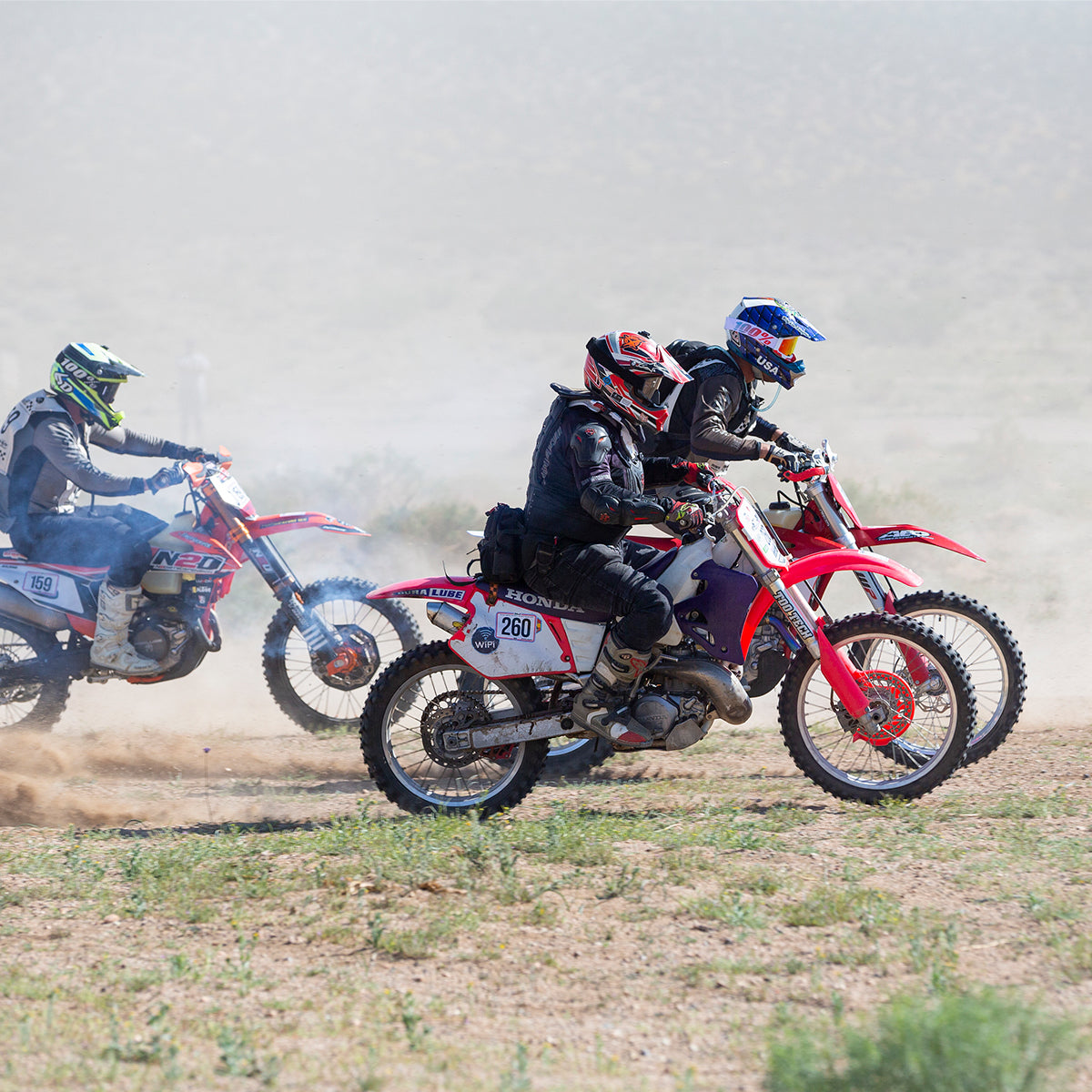 STARTING ORDER
Everyone in a class lines up and starts at the same time. Example: Modern 18-40 Expert class includes both men and women. They will all start at the same time but will be scored only against their own gender. Some classes may have two or more rows. It is a "rubber band" start.
PIT AREA
The pit area is open for parking to active racing participants and their crews only. Racers may camp in the pits.Spectators are encouraged to find a spot out in the hills and watch the race action! Everyone is required to stay 150 feet from the race course. Camping is "dispersed" and free of charge. Please park and camp on the north side of Dirt Diggers road. See the pit map attached. Make sure to pick up your trash and any other trash you may discover while in the desert. We have more dumpster capacity this year to help facilitate this. Also note, we've doubled the number of portable toilets.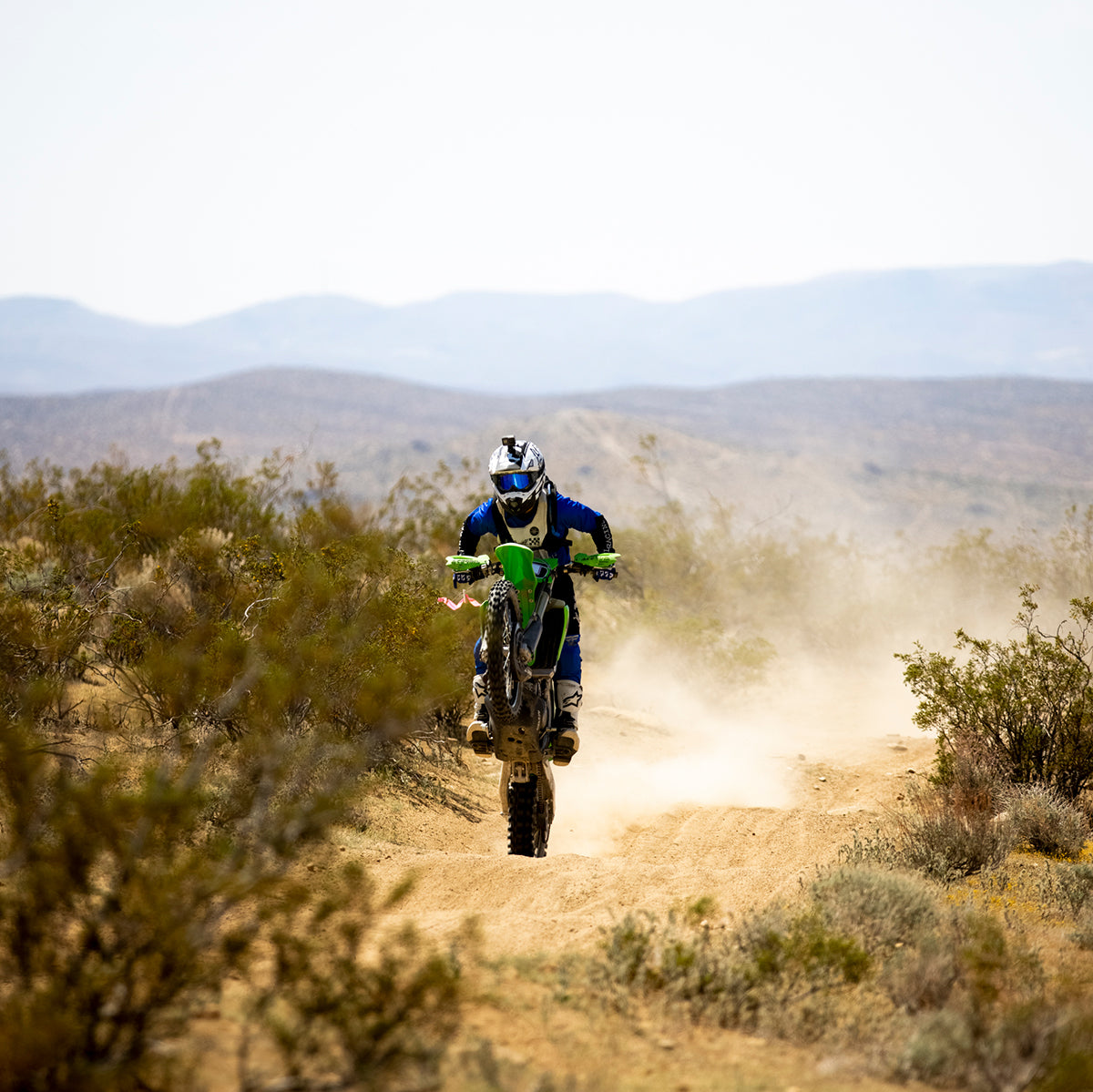 RACE COURSE
The course is about 50% new this year. We will dip through some tunnels under the railroad tracks about a mile off the start. Then about RM14.5 we'll do it again. Be careful in these choke points! At RM8 section that is an "either-or" where there is a technical portion that will be faster if you make it or you can choose to take an easier, but more time consuming route. The last ten miles may be familiar from last year. There will be a Liquid Death Water Bar sponsored by J&P Cycles set up at the double road crossing (RM 3 & 13) if you want to stop and grab some hydration. Course markings will be traditional arrows on stakes and construction ribbon tied on bushes. You will rarely be out of site of a piece of ribbon or a marker. We do not issue GPS or roll chart maps. You can watch the 2022 race video to get an idea of the terrain below.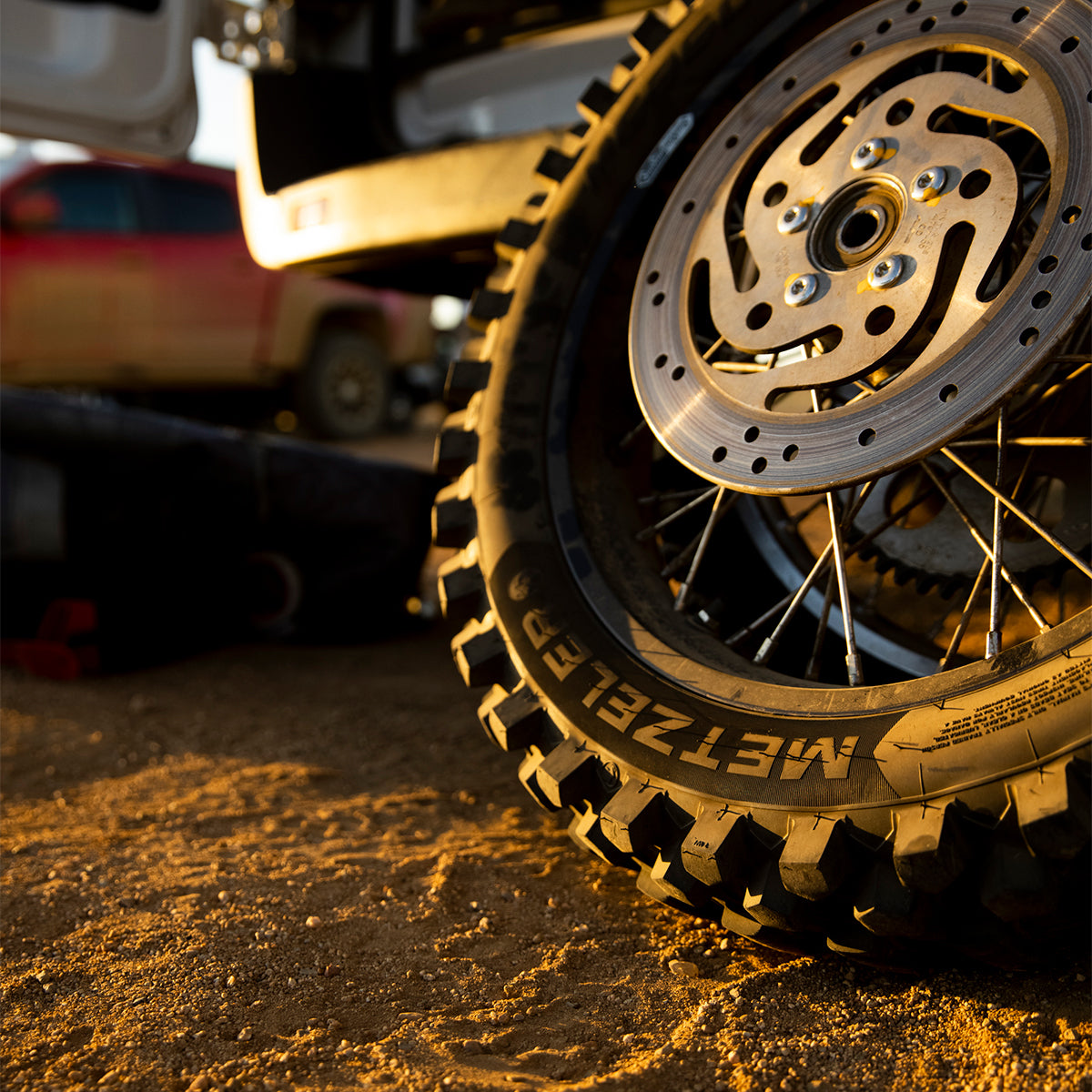 RECOVERY
If you break down, please call 951-699-1500 extension 138. This will go to our HQ set up at the pits where we can dispatch someone to get you out and keep track of all downed riders in one central location. If you don't have cell service or want an extra layer of communication, fill out the "Stuck Stub" provided in your registration packet and hand that to the next rider who passes you. If someone hands you one of these "Stuck Stubs" it is your responsibility to turn this in at the next check point or at the finish line. Realize it may take a while to get to you, so find some shade and dig into that snack and water that you so thoughtfully had in your pack. STAY WITH YOUR MOTORCYCLE, NEAR, BUT NOT ON THE COURSE!