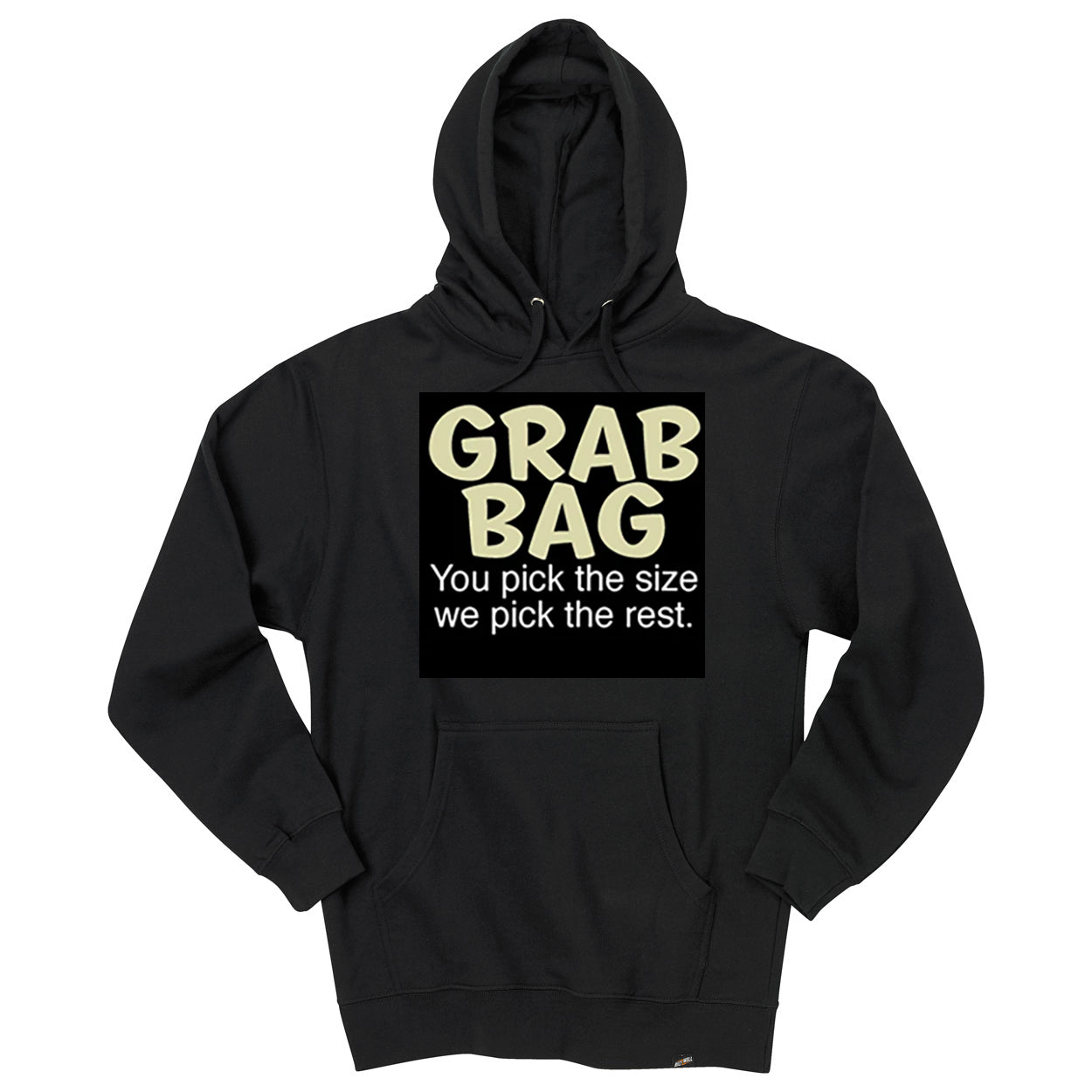 Grab Bag Outerwear
SKU: GRAB-OUTER-2
FREE SHIPPING IN U.S.A. OVER $149
You pick the size, we pick the style and color. The style might be zip-up, pullover hoodie, or crewneck
 depending on what we've got. 
We spin the wheel, you get the deal! Printed in the USA.
Limited to two items each size, per order. 
Since these are limited quantity items that are being closed out at a discount, there are no returns, exchanges or refunds. These closeout items are not available anywhere else.